Legal Stuff
£10,000,000 PLI expires June 2022 Policy No. MHGBI2281426XB
Business Insurance - Expires June 2020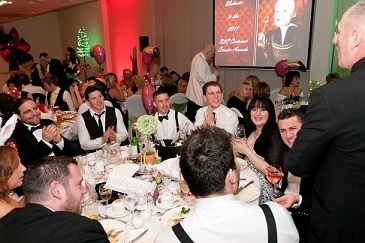 Gary Jones Magic is a member of the world famous Magic Circle (Inner Magic Circle with Gold Star, the Gold Star is awarded for performance). Gary is also a full member of Equity, the professional actors/entertainers union.Gary Jones Magic is fully insured and has public liability to the sum of £10,000,000 and has also recently been checked and holds a full CRB certificate (Criminal Records Bureau Enhanced Disclosure); Gary is also active member of the following magic clubs - The Riviera Circle of Magicians (Vice President), The Exonian Magic Society and the Devon Magic Circle.

Gary Jones Magic is registered with the following entertainment agencies, Ginger Walker Entertainments, Vern Allen Entertainments, Langford Productions, Trevor George Entertainments, Hartbeat Entertainments, Bubble 7, Wessex Entertainments, Bamboozle Entertainments, GB Promotions, Boogieland Entertainments plus many more. References available.
If enquiring via email for a quote for your party/conference please make sure you leave a contact telephone number, Gary can then call you to discuss all your booking requirements, thank you. If you should require more information about Gary Jones Magic please type into your Google search bar Gary Jones magician, this will bring up over 20 pages of reviews, quotes from clients and other information not contained on this website.
 Gary Jones Magic also offers a no quibble 100% money back guarantee if you are not satisfied!
 Please contact Gary Jones Magic if your venue/show should require a copy of the Public Liability policy.
Gary Jones Exeter/London Based Magician
 http://www.garyjonesmagicexeter.co.uk/