Older Children's Magic - Latest Quote
February 26th, 2018 by Gary Jones Magic
Gary Jones Magic not only specialises in Wedding Magic and Corporate Entertainment, Gary also specialises in entertaining older children and teenagers with 21st Century contemporary magic, along with running magic workshops (not exposing magic secrets, just teaching crazy stunts and science experiments).
If you have children between the ages of 8 and 18 and you're at a loss for birthday party ideas, then a magic show and magic workshop by Gary Jones Magic is the perfect solution.
Please contact Gary for more details…
Latest Quote (Saturday 24th February 2018)
Hi Gary
Just wanted to say a HUGE thank you for yesterday ALL the children absolutely loved it … don't think we've ever seen the boys and girls so engrossed by anything like that before .. we've also had great feedback from the mum's saying they were trying out tricks at home!!!!
We will certainly see you again just need an excuse!!!
Many thanks again you're brilliant!
Brigitte, Katy & Mandy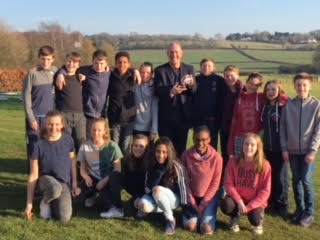 Posted in Blog